tHE SECRET TO A HEALTHY yard


ESSENTIAL TO BEAT THE SUMMER HEAT
AND LIMITED WATERING
BY INCREASING ABSORPTION
USED ON THE BEST GOLF COURSES
SINCE 2006
for healthier grass ... and so can you

Healthy grass needs soil pH of about 6.5 (other plants may do better with higher or lower pH). The pH level impacts how the plants benefit from the nutrients in the soil or that you add with fertilizers.
If you live in the blue area on this map, exiGrow will help combat your alkaline soil.
If you have hard water in your area, every time you water, you're adding more mineral salts to your soil that harden and clog your soil and raise soil pH.
Regular applications of exiGrow will combat excess bicarbonates that inhibit deep roots and healthy plant growth.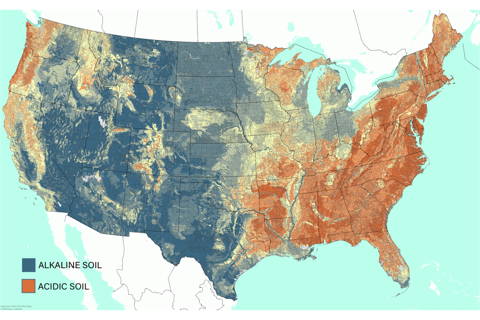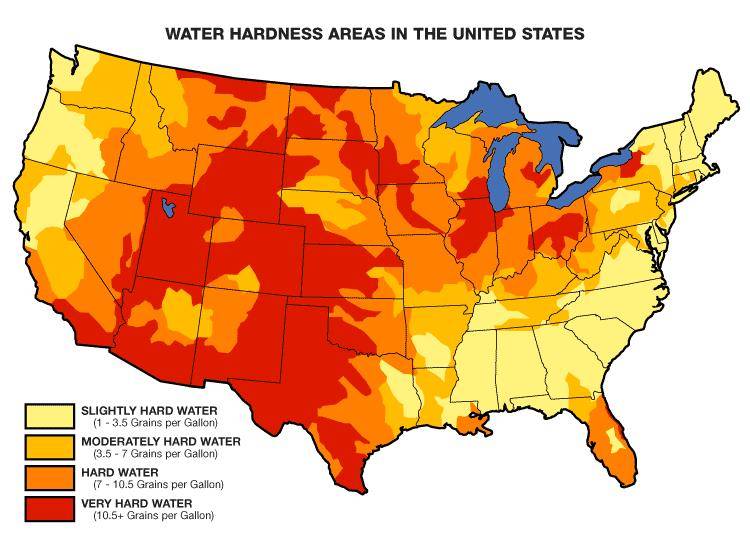 Similar to us, our plants need water, air, and nutrients to thrive. Areas of the country with alkaline soil typically also have hard water. Every time we water our lawns, more mineral salts build up and harden in our soil creating a concrete-like barrier that clogs the soil. Releasing the hardened mineral salts opens up the compact soil, which allows the water, air, and nutrients to get down into the soil and promotes deeper, stronger roots--and up top we get healthier, greener grass.
Increasing absorption reduces how much fertilizers you need to apply since more gets down to the roots. And the liberated mineral salts that were clogging the soil are essential nutrients that the plants can now use. Golf course customers report saving money by using 70% less fertilizers.
Increasing absorption also reduces how much water you need to apply since more gets down to the roots instead of running down the sidewalk. Golf course customers report saving money by using 40% less water. Since alkaline soil is typical in arid areas, it's harder for us to maintain our green, thick lawns during drought conditions. Increasing absorption of ever more precious water is critical.

Using 70% less fertilizers and 40% less water adds up to significant savings ... in addition to a thick, green, healthy yard.
How much exiGrow do I need?
A 32oz bottle = 3 - 6 applications of the average size yard (5,000sqft)--1oz of concentrate treats 500 - 1,000 sqft.
DOSAGE: use 1 tablespoon setting on sprayer (1tbs of concentrate per gallon of water).

Apply twice in the first month and then every 2-6 weeks as needed during growing season.

Expect improvement in color and coverage within 2-4 applications over 1-2 months.
CONTACT FOR PRO VOLUME PRICING:
833.ZeroBull (833.937.6285)

Apply using a hose-end sprayer
like the Ortho Dial n Spray